Updated Apple CarPlay® Features Integrates with My Porsche App 
Porsche has revealed that the My Porsche App will now be accessible through Apple CarPlay® for the first time. This pioneering move makes Porsche the first automobile manufacturer to enable more straightforward access to vehicle functions via an app within Apple CarPlay®.
This blog by our team at Porsche Colorado Springs in Colorado Springs, CO, will explore this new update in Apple CarPlay®. Keep reading below. 
---
---
Streamlined In-Car Experience: My Porsche App and Apple CarPlay® Integration 
Functioning as the central hub for the digital oversight and regulation of Porsche vehicles, the My Porsche App allows you to monitor your vehicle's battery charge, modify air conditioning settings, and transmit navigation destinations using your iPhones. Moreover, the app integrates established accounts with third-party providers like Apple Music®, connecting them to associated apps in Porsche Communication Management (PCM). 
The updated My Porsche App now integrates with Apple CarPlay®, enabling customers to directly access essential functions from their car's dashboard. This ensures a swifter and more convenient experience. These functionalities include adjusting audio parameters like sound profiles, altering radio stations, fine-tuning climate control settings, and managing ambient lighting.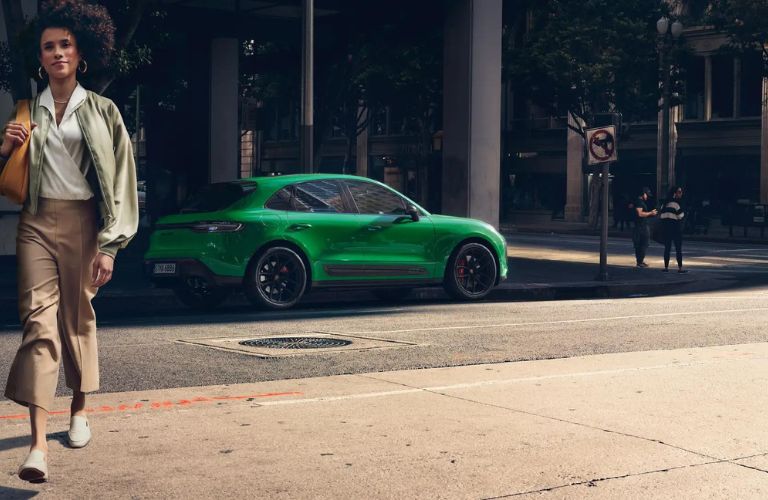 Furthermore, these capabilities can be integrated into wellness modes like "relax," "warm-up," and "refresh" via swift actions within Apple CarPlay®. You can also enjoy the added convenience of effortlessly managing diverse vehicle functions through Siri® while actively driving your Porsche.
Initiating this innovative Porsche experience is easy, achieved by scanning a QR code in the PCM. The My Porsche App will receive regular updates, ensuring that Porsche customers will continuously receive new features within Apple CarPlay® as they are developed.
This functionality makes its debut in the latest Porsche Cayenne. It will be introduced to other model lines in the future. 
[3-minute read: Porsche Embraces Apple® Maps EV Routing for Ultimate iPhone® User Experience] 
Explore New Porsche Models in Colorado Springs, CO
Browse the latest Porsche cars now at Porsche Colorado Springs. You can test drive the ones you love.